CONÇU POUR LES CYCLISTES FEMININES, PERFORMANT ET CONFORTABLE, POUR VOS AVENTURES EPIQUES EN SOLO OU VOS SORTIES EN GROUPE.
Points importants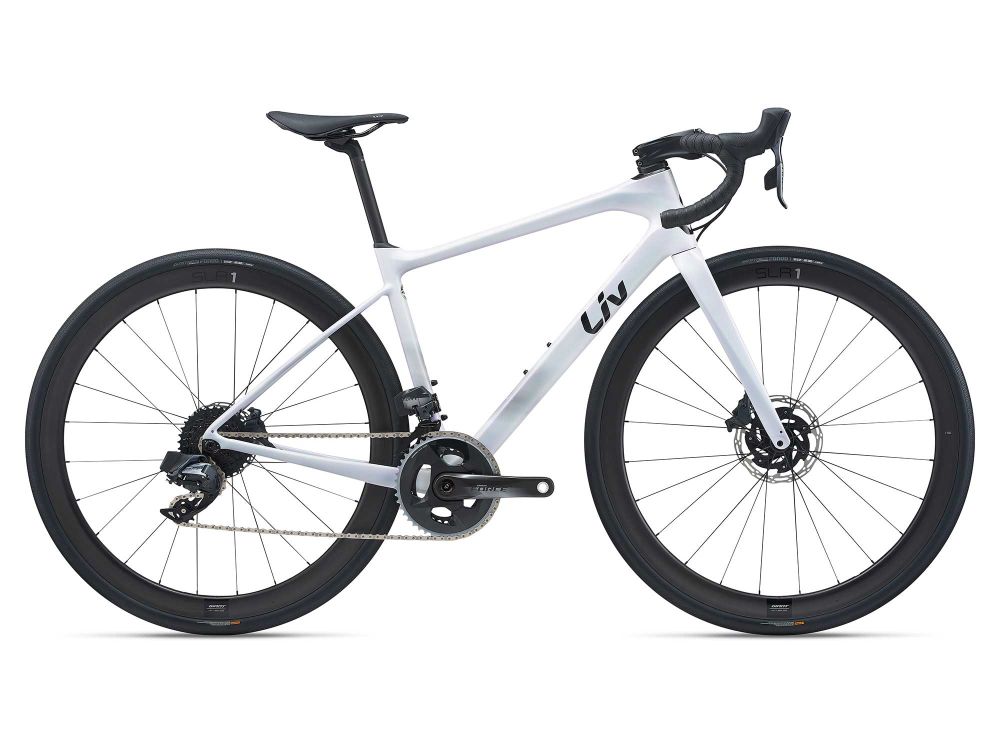 Galerie Photos
Selecting any of the image buttons will open a larger image gallery with image descriptions
Technologies

Advanced Composite
Le matériau en fibres de carbone haute performance de Liv nous permet de fabriquer ce kit cadre au sein de notre propre usine de composite. Grâce à des techniques de fabrication et matériaux de pointe, les cadres en composite Advanced de Liv bénéficient d'un maximum de rigidité et de confort tout en étant particulièrement légers.

Compact Road Design
Lors de sa présentation par Giant dans les années 1990, le design Compact Road a durablement révolutionné les sensations ainsi que l'apparence des vélos de route haute performance. Un tube supérieur incliné (de la douille de direction au tube de selle) forme de plus petits triangles avant et arrière, pour un vélo plus léger et rigide. Ce design permet également aux cyclistes de toutes tailles de trouver plus facilement l'ajustement parfait.

Tige de Selle D-Fuse
La tige de selle en matériau composite, en forme de D, exclusive, atténue les vibrations pour un pilotage plus agile et souple.

Système de Serrage Tige de Selle Intégrée
Un système de serrage de la tige de selle léger et totalement intégré apporte une force de serrage efficace alliant performance et esthétique.

OverDrive 2
La technologie de douille de direction la plus avancée à ce jour sur les vélos Liv. Conçus pour permettre une précision inégalée de la direction, les roulements surdimensionnés du jeu de direction (inférieur 1 1/2", supérieur 1 1/4") et le pivot de fourche conique fonctionnent en association pour apporter une rigidité optimale de la direction.

RideSense
Transmetteur de données sans fil intégré aux bases arrière des vélos Liv. Ce transmetteur amovible envoie des informations sur la cadence et la vitesse des roues directement à votre compteur compatible ANT+.